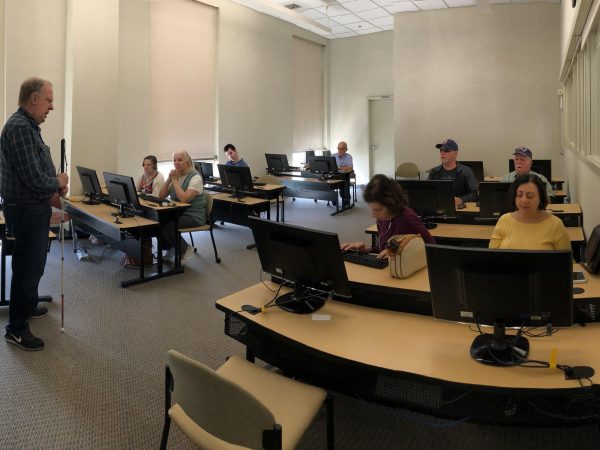 The Talking Book Library is able to provide reference services in an assortment of ways.  There are librarians both within the TBL and the Worcester Public Library who can counsel patrons both in person, via email, and  over the phone. 
Ask A Librarian-In addition to being able to the Talking Book Library, patrons can access reference help from the Worcester Public Library
Databases-With a library card, patrons can do research with a variety of databases.
Events-Both the Talking Book Library and the Worcester Public Library offer events at several branches.
Local History and Geneology-WPL holds a strong collection of materials to assist researchers in their genealogy or central MA history needs.