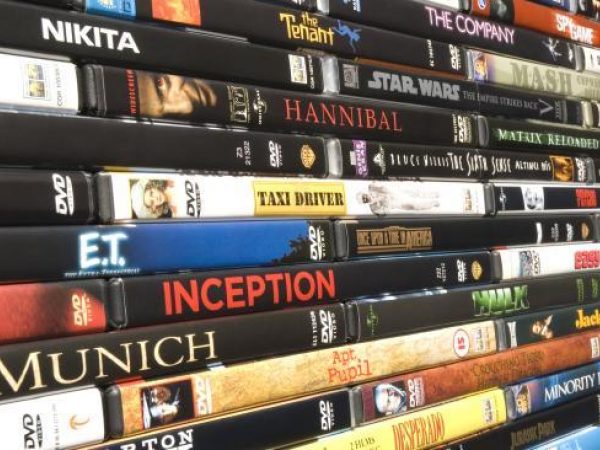 Audio Described Videos
The Talking Book Library circulates a collection of videos with audio description to borrowers who are registered, active users of the Talking Book Library. These videos have an additional sound track which is used to recount visual elements of the program without interfering with the program's narration, dialogue or sound effects. The described videos are used with a  regular DVD player and a television.
The Talking Book Library's DVS® collection contains over 1,223 titles, including movie dramas, comedy, musicals, Disney productions, children's films and popular Public Broadcasting Service (PBS) television programs. Additional titles are added periodically. For the most up-to-date information about titles added to the Talking Book Library's collection, please search our Online Public Catalog. There is no charge to borrow described videos from the Library.