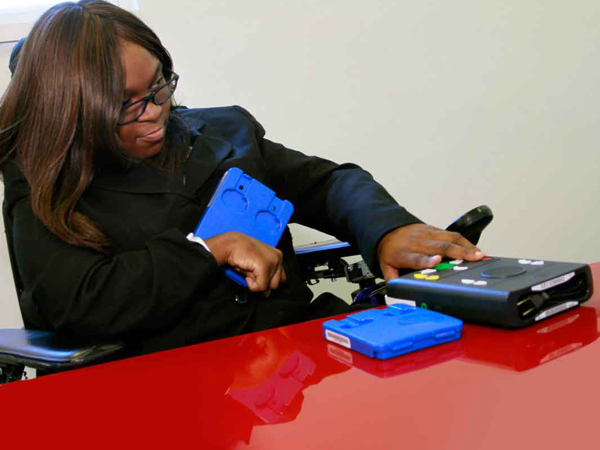 Service Eligibility Guidelines
Receiving free services through the Talking Book Library is easy; individuals who meet one or more of the following eligibility guidelines can register with the Library to receive braille and talking book services.
Library services are available for Massachusetts residents who:
Are legally blind with vision of 20/200 or less, or have a visual field no greater than 20 degrees.
Have corrected vision, but cannot see well enough to read with comfort for extended periods of time.
Have a physical condition that makes holding a book difficult.
Have been certified by a medical doctor or doctor of osteopathy as having a reading disability that has a physical basis which prevents one from reading standard print.
Institutions such as schools, libraries, nursing homes, hospitals, and organizations that provide services to people with visual or physical disabilities are also eligible to receive services from the Talking Book Library.
To become a registered Library user, download the Application for Library Service or request an application by calling 508-799-1730 or 1-800-762-0085. Applications are also available by emailing a request to talkbook@mywpl.org
All applications must be signed and certified by a professional such as a doctor, ophthalmologist, registered nurse, librarian, or social worker. The completed application and authorization form should be returned to:
Talking Book Library for the Blind and Physically Handicapped Worcester Public Library 3 Salem Square Worcester, MA 01608-2015