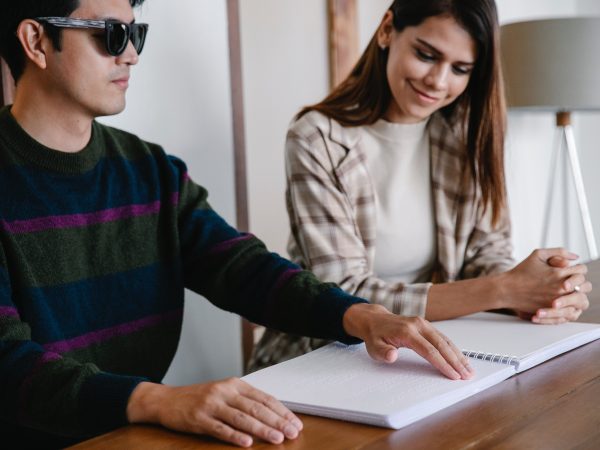 Service Eligibility Guidelines
Receiving free services through the Talking Book Library is easy; individuals who meet one or more of the following eligibility guidelines listed below can register with the Library to receive braille and talking book services.
Library services are available for Massachusetts residents who:
Are blind or have a visual impairment that makes them unable to comfortably read books
Have a perceptual or reading disability
Have a physical condition that makes holding or reading a book difficult.
Institutions such as schools, libraries, nursing homes, hospitals, and organizations that provide services to people with visual or physical disabilities are also eligible to receive services from the Talking Book Library.
To become a registered Library user, download the Application for Library Service or request an application by calling 508-799-1730 or 1-800-762-0085. Applications are also available by emailing a request to talkbook@mywpl.org. We also have the application available in Spanish, Portuguese, and Arabic Eligibility must be certified by one of the following: doctor of medicine, doctor of osteopathy, ophthalmologist, optometrist, psychologist, registered nurse, therapist, and professional staff of hospitals, institutions, and public or welfare agencies (such as an educator, a social worker, case worker, counselor, rehabilitation teacher, certified reading specialist, school psychologist, superintendent, or librarian).
Talking Book Library for the Blind and Physically Handicapped Worcester Public Library 3 Salem Square Worcester, MA 01608-2015