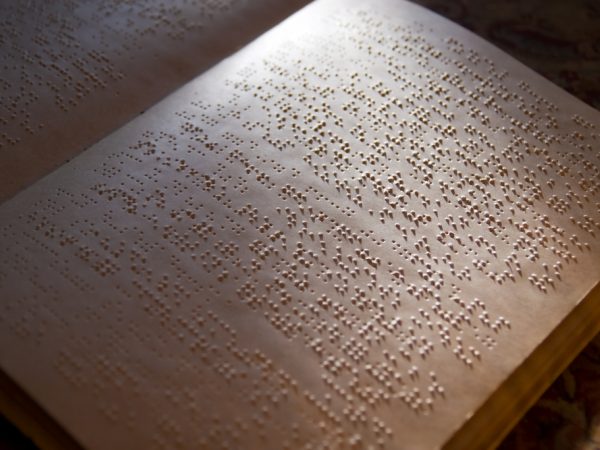 Adult and Young Adult Braille Books
Print/Braille books are picture books with braille embossed on inter-leaved clear plastic sheets. Some of the Print/Braille books for beginning readers come with text in uncontracted braille followed by text in contracted braille. In this way, a beginning braille reader can progress from braille letters to braille contractions. Below is a list of available titles.
Adult and young adult braille books are located at the Braille and Talking Book Library at the Perkins School for the Blind in Watertown.  These books, as well as all other Talking Book Library materials, can be searched through the Online Public Catalog.