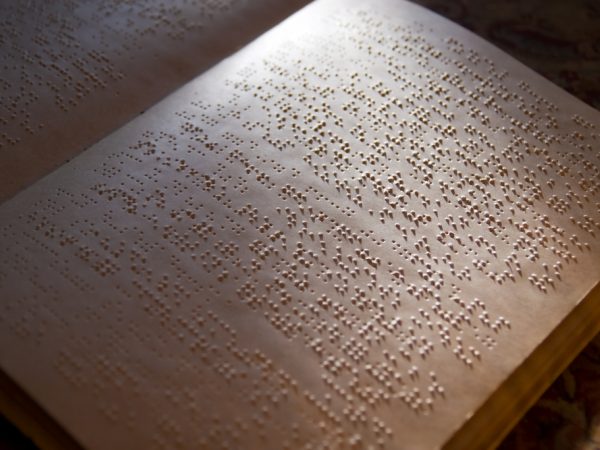 Adult and Young Adult Braille Books
The Talking Book Library can provide access to Braille books for our patrons.  In addition to books for longtime readers, we have books for young people who are learning Braille.Please seee our catalog for a list of Braille titles.
Adult and young adult braille books are located at the Braille and Talking Book Library at the Perkins School for the Blind in Watertown.  These books, as well as all other Talking Book Library materials, can be searched through the Online Public Catalog.