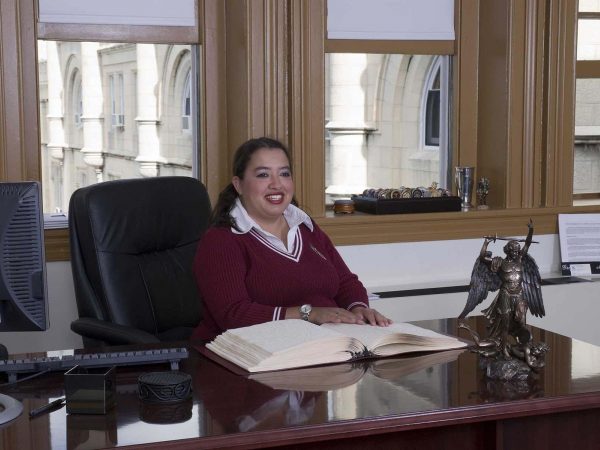 Braille and Talking Book Library at Perkins School for the Blind
Located in Watertown, MA the Braille and Talking Book Library provides free-loan of braille and print/braille books to people who have registered with the program.  
National Braille Press - Braille Books and Print/Braille Books

National Braille Press, one of the world's leading producers of Braille, is a nonprofit Braille printing and publishing house established in 1927. Computerized production transforms printed materials quickly and economically. Customers include airlines, restaurants, hotels, museums, school systems, computer companies, the Library of Congress, the Department of Justice, plus a wide range of small businesses.
Braille Bug (American Foundation for the Blind)
The American Foundation for the Blind (AFB) Braille BUG features a kids' center that teaches sighted children grades 3 through 6 about braille. The Braille Bug, an animated ladybug with six dots of the Braille cell on her back, greets children, both sighted and visually impaired, to the new interactive channel on the AFB's Web site. She also helps them understand the "code"of Braille.
Duxbury Systems - Braille Translation Software
Duxbury Systems is a worldwide leader in the production of braille translation software. This site provides information on braille resources and blindness.
The New York Institute for Special Education (NYISE) is a private, nonprofit, nonsectarian educational facility which provides quality programs for children who are blind or visually disabled, emotionally and learning disabled and preschoolers who are developmentally delayed.
MEMCO (Merrimack Engraving & Marking Co., Methuen, MA) manufactures a number of products with grade 2 braille to assist the vision impaired population. Whether you need raised lettered and braille signs to comply with the ADA or braille controls for your appliances, they can manufacture to your specifications.